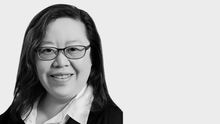 Combine a genuine passion for property, a peerless commitment to client service and an unmatched
level on enthusiasm. Lisa has been in Riverwood suburd for almost 10 years. This can be attributed to
Lisa's energy, thoroughness, determination and supreme negotiating skills. -What is most important to
Lisa? That each client is satisfied with their results. This means being: -Honest about the market -Frank in
providing advice -Open and regular with communication -Meticulous in pursuing and following - up leads.
An exceptional agent can't afford to act any other way. Lisa's Years in the Legal Industry taught her the
importance of being diligent and paying attention to detail. Without a solid reputation, no real estate agent
will survive and prosper in today's marketplace.